Avid gamer with outstanding academics, Kyle Lin,
is attending US College and joining the Esports team this fall.
Congratulations to the first Esports student "Kyle Lin" for attending NCAA DI University of Wisconsin-Madison, and joining its Esports team.
Kyle's peak ranking in "Valorant" reached Diamond III
Kyle is currently a senior student at Kang Chiao International School. He is a smart and outstanding student academically, who takes multiple AP qualified courses. Kyle is especially interested in science and math, but also has fluent English capabilities. He received very high 1490 score in SAT exam. Kyle aggressively attends extra curriculum competitions, including Science Olympiads, winning the bronze award of 2022 American Regions Mathematics League, and advancing to the final round of 2022 Columbia Business School Venture for All Model Entrepreneur, which built incredible resume for his college applications.
Besides academic achievements, Kyle loves playing video games. By training under ACA's eSports Development Coach AsSen, Kyle has gradually become a competitive Esports player. With both Kyle and ACA's efforts, he reaches his personal goal to attend a top 50 prestigious American College.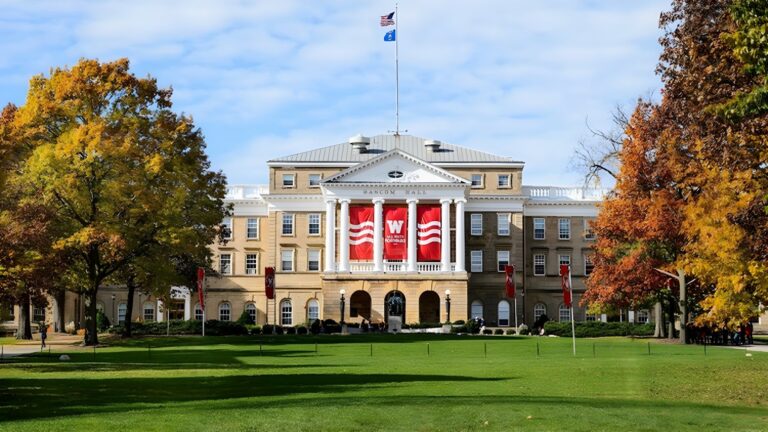 NCAA DI University of Wisconsin-Madison
Last summer, ACA helped arrange campus tours to multiple schools, which Kyle preferred to attend. The Esports Department staffs brought Kyle through their programs and resources, giving Kyle better understandings how each school has to offer. Kyle expects to major in computer science in college to combine his interests.
This year, Kyle's peak ranking in "Valorant" reached Diamond III, and ACA assisted Kyle with applying to NCAA D1 schools. From the five he was admitted, Kyle decided to go to University of Wisconsin-Madison. Congrats Kyle on pursuing his dream, proving that "Gamers can study in American top universities."
About ACA
ACA is an Asian-based sports and esports consultancy that guides student athletes and their families through the complexities of the US college recruiting process. We help promote students to all colleges in the U.S. that have esports teams.  We assist families and their esports athletes through every step of the process from putting together a profile and academic history all the way through to college application and visa requirements.