Dozens of U.S. colleges have offered varsity level esports competitions for years, and now some schools are taking it a step further by adding courses as the industry's boom drives demand for professionals who know how to, for example, organize esports tournaments.
There are a surprising number of career paths that could stem from esports. At Georgia State University, 200 people recently joined a new esports club, but the majority didn't want to be professional players — they wanted to get involved in announcing, marketing or production of esports events.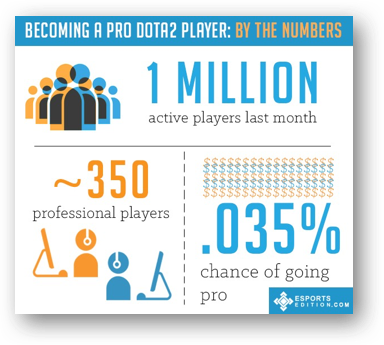 It's important to know that an esports career can be more, much more, than playing video games.  Just because the professional gamer status might be difficult to achieve, it doesn't mean that a player can't pursue other interests that are related to esports. Other job options include technical gaming careers such as video game designer, software developer, animation engineer, and more. Other Esports career options include event production, marketing, market research, and sales.
Seven colleges in America now offer esports courses, including the option to major in esports.  This list includes a number of prestigious institutions such as Ohio State University.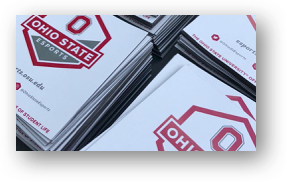 Jason Chung, an assistant professor of Esports Management and executive director of Esports at the University of New Haven's College of Business, says that as the industry continues to grow there are plenty of other ways to be involved.  There's esports marketing, business management and game development. Players need physical therapists, trainers, coaches and team managers, just like professional sports teams do in the NBA (National Basketball Association) and in MLB (Major League Baseball).
Becker College, in Massachusetts, U.S.A. formally launched its Bachelor of Science in esports management in October of 2019, after an initial "soft release" in 2018.  "It's no longer kids playing games in their basement," said Alan Ritacco, dean of Becker College's School of Design and Technology. 
Mark Koski, the chief executive of the National Federation of State High School Associations, which livestreams high school events, said that: "I visited a couple of game publishers." "They had 650 employees, and they were paying an average of US$75,000 salaries."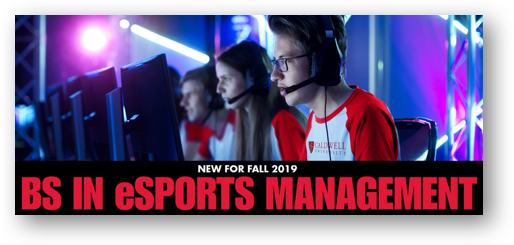 But these programs are about more than just the game; they offer students and players a myriad of skills through these programs in terms of networking, event production, and brand management. Jennifer Frank, the Student Director of Varsity Esports at Miami University of Ohio describes how, on top of scholarship opportunities, the Miami University of Ohio program now offers an Undergraduate Certificate in Esports Management; and that an Esports Management Graduate Degree may not be far off.
"Esports companies everywhere are starved for people who understand the makings of the game and its players, and anyone over the age of 30 don't know the game, while people beneath the age of 18 don't have the experience." says Frank. "People between the ages of 18 and 25 are the prime target for new employees in this career path, because they not only grew up alongside esports, but also had the education and experience to go with it" according to Frank.
Next Post
In our next post our partners in the U.S. at CERD (Collegiate Esports Recruitment Directory) will talk about how a high school esports player can go about preparing for recruitment to a college esports team.
About ACA
ACA is an Asian-based sports and esports consultancy that guides student athletes and their families through the complexities of the US college recruiting process. We help promote students to all colleges in the U.S. that have esports teams.  We assist families and their esports athletes through every step of the process from putting together a profile and academic history all the way through to college application and visa requirements.